Your Vendor Neutral Cybersecurity Partner
Monitor. Detect. Respond.
HACKNOWLEDGE is a vendor neutral cyber-security company. We monitor your infrastructure 24×7 and our expert security engineers detect and respond to threats using our cutting-edge VISION Cyber ManagementTM solution. We are an extension of your team. We also offer various other security services.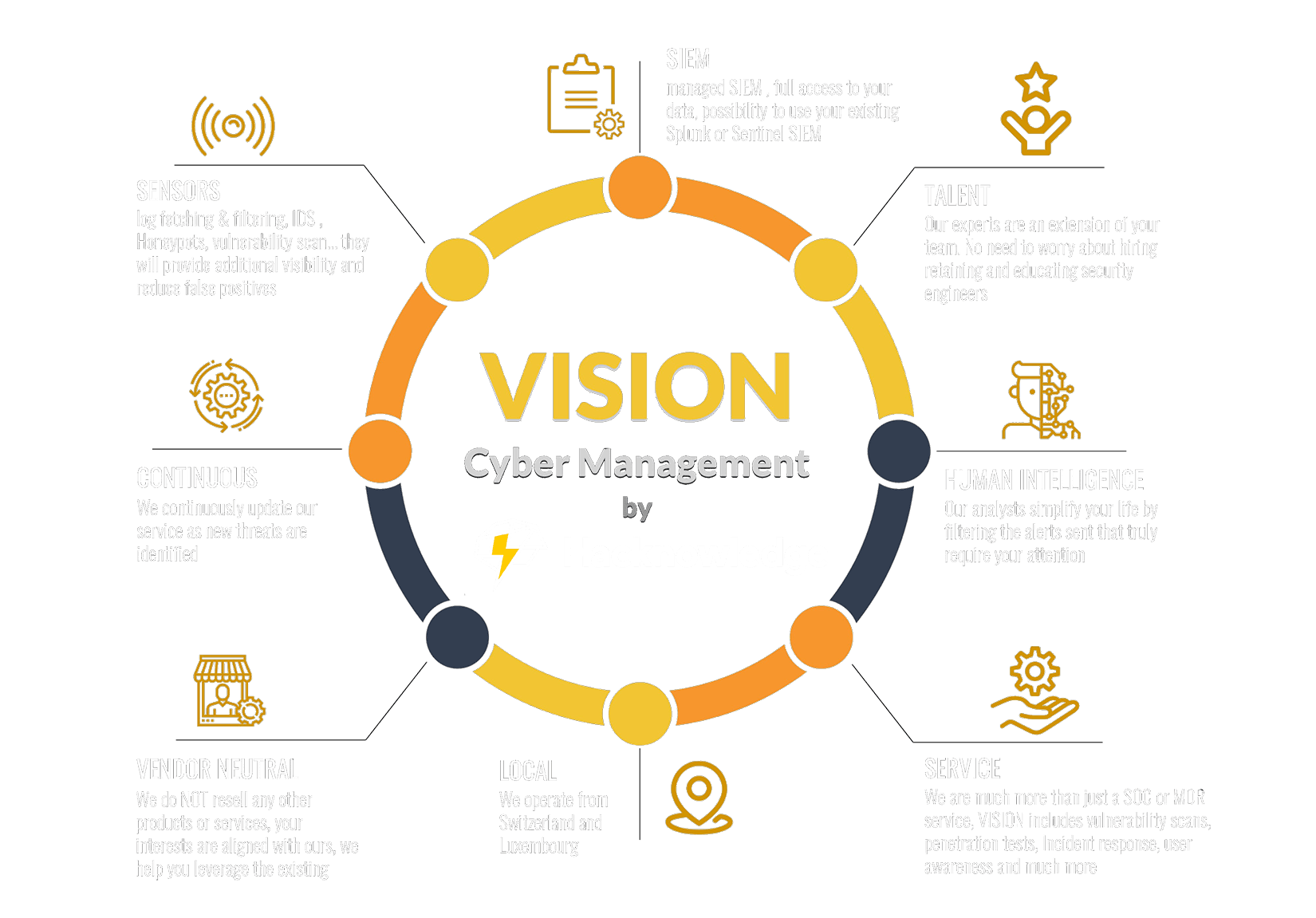 Did you know that the average number of days it takes for an organization to discover a breach is:
100+ days
An all-inclusive, fully integrated Hacknowledge proprietary solution with world-class event monitoring at its core.
Vision Cyber ManagementTM
a HACKNOWLEDGE Cutting-Edge Solution
Our clients span across many different industries, including: public sector, health care, global organizations, sports, oil and gas, financial services, banking, luxury goods, insurance, gaming, and many more. Due to the sensitive nature of our services, many of our clients prefer not to be publicly listed. Further details are available upon request.