Analytics : Professional services
Professional Services by HACKNOWLEDGE is a consulting service focussing on fulfilling our client's needs and helping them solve their issues. Log management, Splunk® technologies, Microsoft® Azure Sentinel, purple teaming, incident response, security audits, advanced analytics across companies of all sizes, in Switzerland and Luxembourg. We bring deep, functional expertise and a special focus to add the maximum value across boundaries and between the silos of any IT department. Our target is to contribute to increasing the level of IT security in your company.
Splunk provides a SIEM platform that enables organizations to gain real-time operational intelligence by harnessing the value of their data. Splunk Enterprise collects and indexes data at a massive scale, regardless of format or source, and enables users to quickly and easily search, correlate, analyze, monitor and report on this data. Splunk Enterprise is designed to help users in various roles, including IT, security teams and business professionals, to quickly analyze machine data and realize real-time visibility into and intelligence about their organization's operations.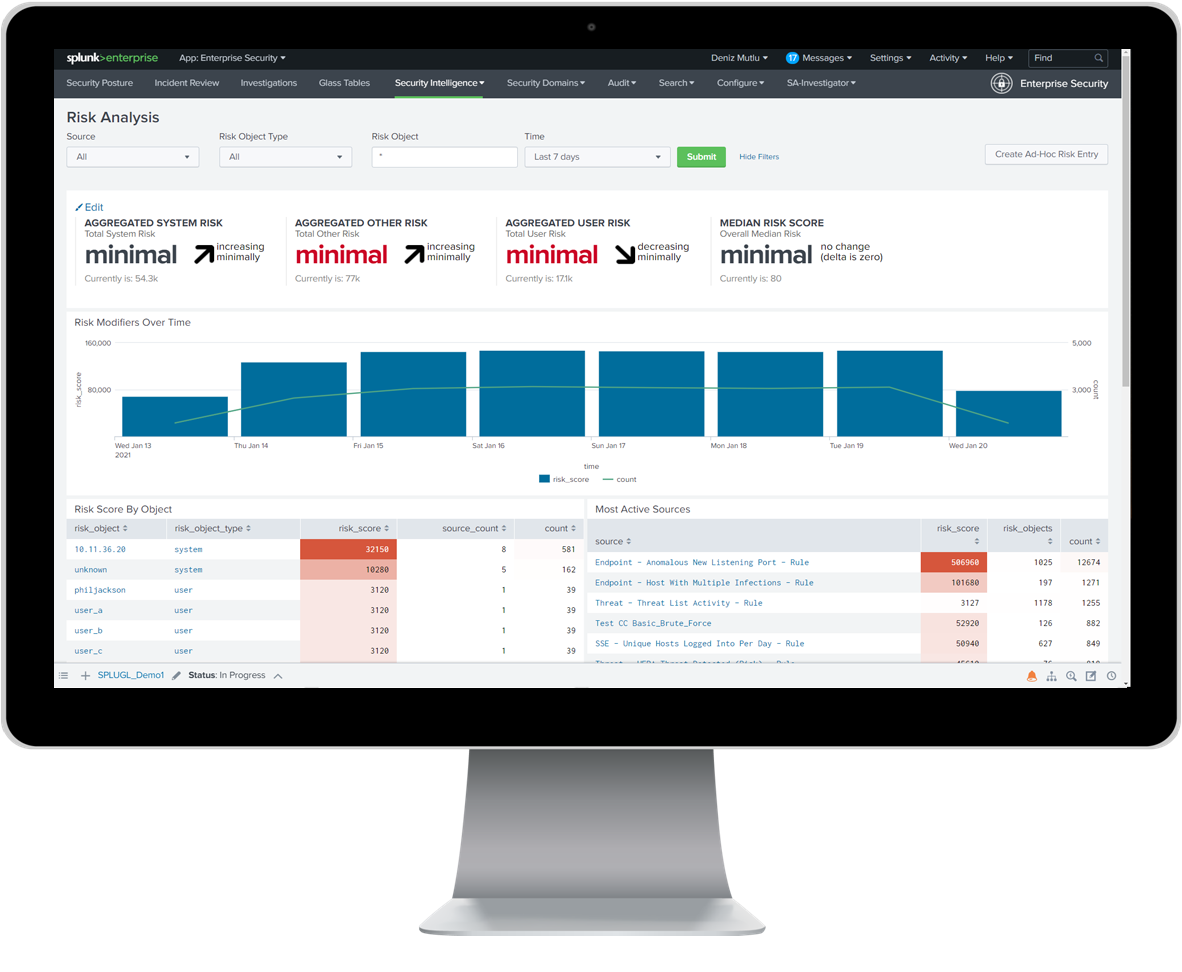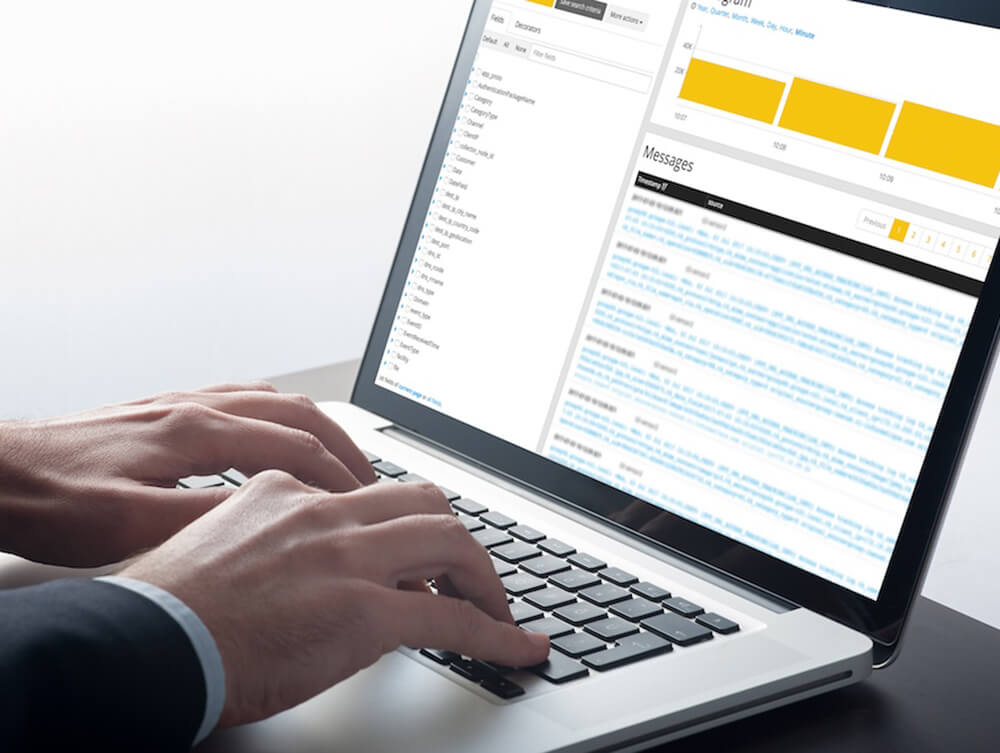 A deep understanding of logs enables your company to easily collect and manage logs across your environment, from apps to servers to browsers, and all of the services in-between. We can optimize the log collection to fit only the security and the customer's needs.
Our team will help create and maintain a SIEM efficient audit policy. Our advanced data analytics and strong knowledge about security logs enables us to: Reduce log data noise, quickly assess the risk of an event, and escalate alerts as that risk grows. It provides a holistic view of your infrastructure and helps you detect and respond to emerging threats.
Our experience with large Splunk deployments allows us to design proven reference architectures for stable, efficient and repeatable Splunk deployments. Our Splunk Certified Architects deploy infrastructures regarding the best practices from Splunk.
It will help you to build an environment that is easier to maintain and simpler to troubleshoot. Additionally, your entire Splunk foundation will be based on a repeatable architecture that will allow you to scale your deployment as your needs evolve over time.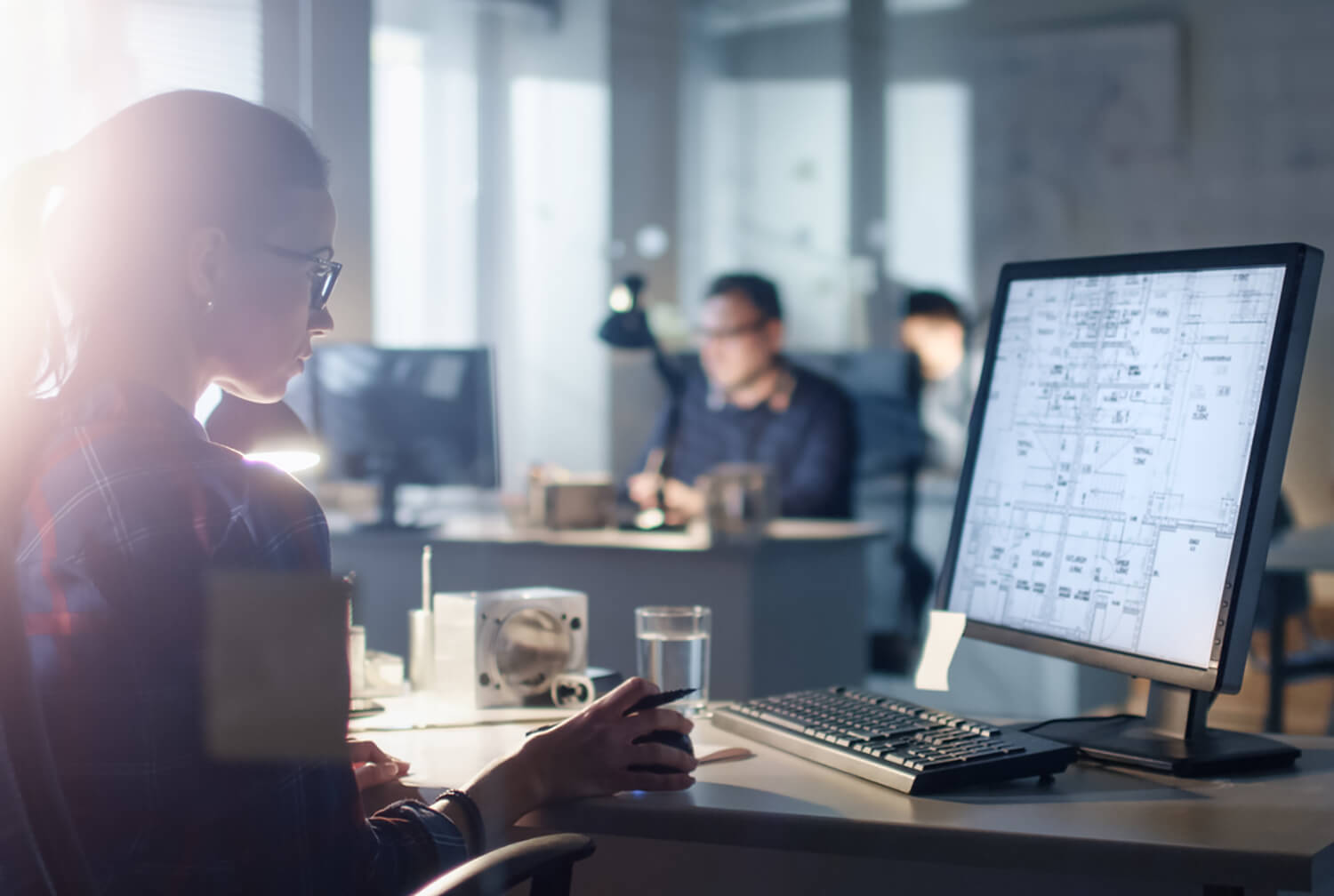 Splunk Enterprise
Services
ES helps teams gain organization-wide visibility and security intelligence for continuous monitoring, incident response, SOC operations, and providing executives a window into business risk.
SPLUNK
Enterprise Security
The nerve center of the security ecosystem, giving teams the insight to quickly detect and respond to internal and external attacks, simplify threat management minimize risk
Hacknowledge
Content Update (HKCU)
Hacknowledge Content Update (HKCU) app delivers pre-packaged security detection use cases. HKCU provides regular Security Content updates to help security teams address ongoing time-sensitive threats, attack methods, and other security issues. HKCU can generate Notable Events (Alerts) in Splunk Enterprise Security. Security Content also contains easy-to-read background information and guidance about the use cases.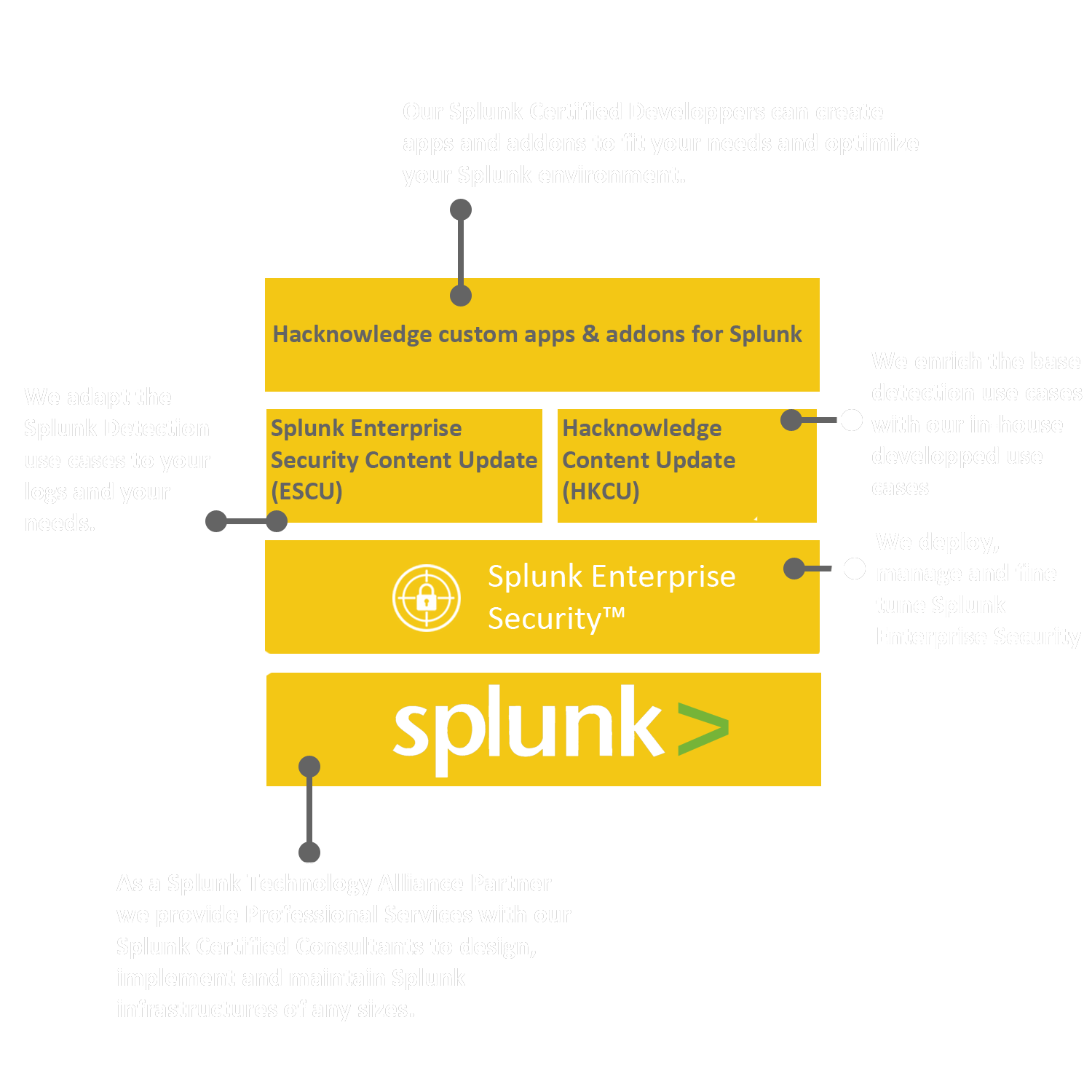 With Azure Lighthouse, we can deliver managed services using comprehensive and robust management tooling built into the Azure platform to manage your Sentinel alerts into our SOC service.
Microsoft®
Azure Sentinel
Azure Sentinel is a new SIEM from Microsoft. We manage the deployment, configuration and the tuning. Azure Sentinel can be integrated with our MDR solution to provide a 24×7 Monitoring service with our security analysts.
Cloud SIEM
From Microsoft
Fully supported and integrated in our MDR solution or with Splunk. We can manage end-to-end your Azure Sentinel SIEM.
With Azure Lighthouse, we can deliver managed services using comprehensive and robust management tooling built into the Azure platform to manage your Sentinel alerts from our SOC service