Hacknowledge team at BC Bike Race 2018
Team Hacknowledge at BCBR 2018 , Canada
Team Hacknowledge will participate in BC Bike Race 2018 (12th edition of the BC Bike Race)
Our team is composed of our CEO and CTO, both passionate about IT Security (of course…) but also MTB and sport.
BC Bike Race is a seven-day mountain bike stage taking place in British Colombia, Canada. The self-proclaimed "ultimate singletrack experience" is among the world's most popular cross-country mountain bike stage races, taking competitors on a greatest hits tour across western British Columbia's best mountain bike trails.As a mountain biking goal it is a lifetime achievement award, a top three on the bucket list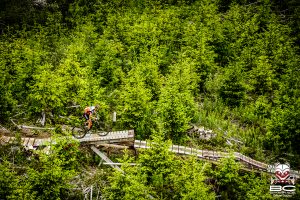 WESTERN HEMISPHERE'S LARGEST MTB STAGE RACE
36 countries represented
650 riders
Average Ride Time 3-6 hours per day
Average age – 39
85% male / 15% female
50km's on average per/day
Average ride time 3-6 hrs/day
75% Singletrack trails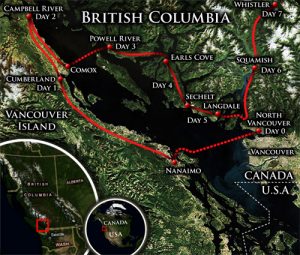 Follow-us
Taking on epic challenges like the BC Bike Race means more than just training hard, we will do our best to be finishers !
Follow us on Twitter :
Or there : https://www.bcbikerace.com