The team was invited to the Splunk Partner Tech Day in Splunk's premises in Zurich where amazing tech talks were given by @Alex Piger and others: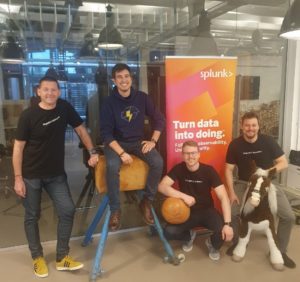 After an insightful Stammtisch in Zurich (Kudos to @Ernst Kratky and @Juerg Fischer for the organization), @Hacknowledge's Analytics concluded its two-day Zurich trip by winning the BOTS EMEA Zurich and made it top 21 of the global EMEA leaderboard!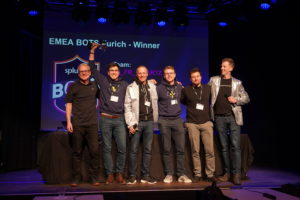 Thanks Splunk BOTS Team for the organization and as always, see you next year!
Team ch_FR_QWERTZ: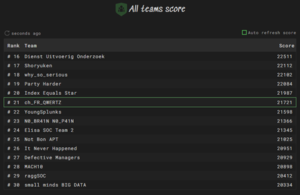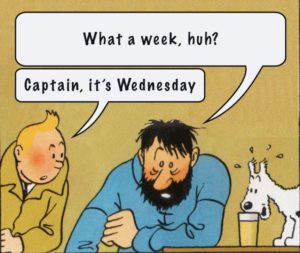 Hacknowledge Analytics
Are you concerned about the security of your business? Look no further than the Analytics team at Hacknowledge. Our team provides comprehensive guidance from log policy and management to threat detection and response.
All our team members are part of Hacknowledge's SOC team, meaning they have firsthand experience handling alerts and writing detections. Our focus on excellence and customer-oriented service is reflected in all our senior engineers being Splunk Core Certified Consultants.
While we have a strong focus on Splunk technology, we remain vendor-neutral and provide unbiased advice to our customers, regardless of their existing technology. Trust us to provide the expertise and support you need to keep your business secure.
Hacknowledge
Hacknowledge is a leading cybersecurity company part of the Swiss Post based in Morges, Switzerland, which specializes in providing comprehensive and tailored cybersecurity solutions to businesses of all sizes. Our team of highly skilled and certified cybersecurity professionals dedicated to ensuring that your business is safe against the ever-evolving threat landscape.
At Hacknowledge, we take an initiative-taking approach to cybersecurity by providing continuous monitoring, threat detection, and incident response services. We also offer vulnerability assessments, penetration testing, and security audits to identify potential weaknesses in your systems and provide recommendations for improvement.
Our solutions are designed to meet the specific needs of each client, and we work closely with our customers to ensure that they are always up to date with the latest cybersecurity best practices. We pride ourselves on providing excellent customer service and support, and we are committed to helping our clients achieve their cybersecurity goals.
In short, Hacknowledge is your trusted partner in cybersecurity, providing expert solutions and support to protect your business from cyber threats.